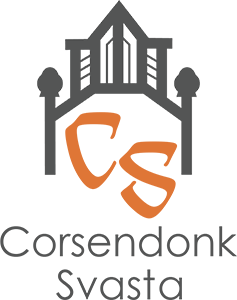 Corsendonk Svasta – The home where your heart is
Corsendonk Svasta is a Belgium based company in India which blends the best of Indian tradition, hospitality, care and respect with the efficient technological and management practices from Belgium. This results in a home of 'svasta' where you can truly be yourself in a state of complete health and well-being. We welcome you to your home where the cozy and spacious rooms designed with your comfort in mind combine with the homely and warm care provided by the Svasta family enable you to live life independently knowing that you have a secure and loving community around you.
Our core philosophy…
To help you celebrate life, promote your well-being and dignity in a place where your memories are cherished and all your basics needs taken care of in a serene, loving atmosphere in the midst of nature.
What makes Corsendonk Svasta unique?
Senior citizens today are faced with many options for senior community living. In this ocean of varied choices Corsendonk Svasta stands out as a uniquely Indian home based on traditional Indian family values which meets international quality standards. The entire facility has been planned by the Corsendonk group which is internationally renowned for their five-star properties. Using this expertise in hospitality Corsendonk Svasta has been specifically designed to ensure high levels of comfort while at the same time retaining the traditional Indian 'joint family feeling' where each resident is independent yet feels one with the Corsendonk Svastafamily in most aspects of their life. This specially crafted ambience where you get personalized care and attention makes retired life is reminiscent of the lives your parents and grandparents lived during their later years. The positive family atmosphere, opportunity to be involved in activities that interest you and constant care provided by our specially trained care-givers keeps you happily active and prevents feelings of loneliness and depression which are common in this age group. Other salient features include:
The quality of life at Corsendonk Svasta is further enhanced by the cosy, well ventilated and comfortable rooms. These air-conditioned rooms, attached toilets and bath facilities have been customized to meet the requirements of senior citizens while maintaining their privacy and dignity.
All staff working at Corsendonk Svastahas been handpicked after a rigorous selection process and then undergo specialized training in soft skills and other aspects of elderly care. This has resulted in the staff becoming family members who will always go out of their way to ensure that you are provided the special care which a family member provides at all times.
Driven by the adage, 'cleanliness is next to Godliness, special attention has been given to make sure the entire surroundings are maintained at the highest levels of hygiene.
The warm room service, housekeeping and laundry facilities ensure that you do not have to worry about the mundane activities of living. This time can instead be better used by getting involved in the special social activities and programs that are planned at regular intervals to keep you engaged, entertained and invigorated!
The provision of medical care in-house by health care providers who intimately know your medical history results in the promotion of healthy activities and easy access to emergency care in case it is required.
Round the clock security keeps you and your belongings safe at all times further adding to your peace of mind.
Healthy living is further enhanced by the freshly prepared, nutritious, natural food that is prepared in-house keeping your specific dietary needs in mind.
Experience the soothing power of nature as you are surrounded with well-maintained gardens and greenery.
You are never away from what is happening in the world around you due to the easy access to Wi-Fi, cable television, newspapers and magazines.
Continue being in touch with your inner self by spending time in yoga and meditation at the meditation center.
Spiritual discourses for various religions are also arranged at regular intervals.
Indian festivals are grandly celebrated with the entire Corsendonk Svasta family getting together to celebrate and share their joy with each other.
The entertainment lounge has all the latest gadgets to keep you entertained whether it means listening to melodious music, singing your own songs, playing a game of cards or shaking a leg to varied dance forms whenever you feel like.
In addition to arranging regular outings for you and your friends, Corsendonk Svasta respects your freedom and need to be independently mobile. To help facilitate this, arrangements have been made to provide you with personalized, secure transport as and when required.
Our aesthetically designed guest rooms within Corsendonk Svasta make your family more welcome to visit and stay with you whenever they want to. These self-sufficient and convenient rooms makes them feel at home and provides for a unique homecoming experience as you spend more time with your family members during their visits. This also enables them to experience the peaceful life you are leading and reassures them that their loved ones are well cared for in a loving environment.
Our Knowledge partners
To continue providing you with the best services possible, Corsendonk Svasta has also tied up with a Belgium based elderly care (DE WERELDWERF) with Mr.Charles De Jongh from Belgium.
---
Coming Soon…